So today, when I was in the city, I saw the most chic woman.  She had this hair:
and the aviators.
And jeans like this (anthropologie)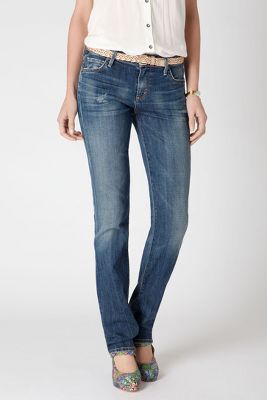 A Chanel-ish jacket something like this (via 100layercake.com)
with casual loafers like this
All styled together with the perfect amount of "I don't give a shit".  I thought it looked absolutely perfect. It also immediately sent me on a Chanel-esque jacket hunt.
jcrew – nope
bananarepublic – nope
talbots – nope
getting a little desperate here
I vaguely remember seeing some at Zara back in August – not on their website anymore
Ann Taylor….Ann Taylor loft….nope and nope
Time to dig a little deeper.  Here is where I ask you not to judge….Chicos… yep, they have a few that are Chanel in feel, but I just can't do it. I am pretty sure Chicos is Portuguese for "I'm old, I've got my sensible shoes, my sensible haircut and I've given up."
Nordstrom, Anthro, they have the tweedy look, but the fit is all wrong.
Ugh, here is where it gets ugly….Coldwater Creek.  They have a few, but in very limited sizes.
JC Penney
Kohls
Macys
found my perfect alternative
Here.